Could this Mediterranean Herb Used By Women from Ancient Athens Provide PMS Relief? Science Says YES!
Discover A Scientific Breakthrough That Helps Women Experience Blissful Periods Every Month.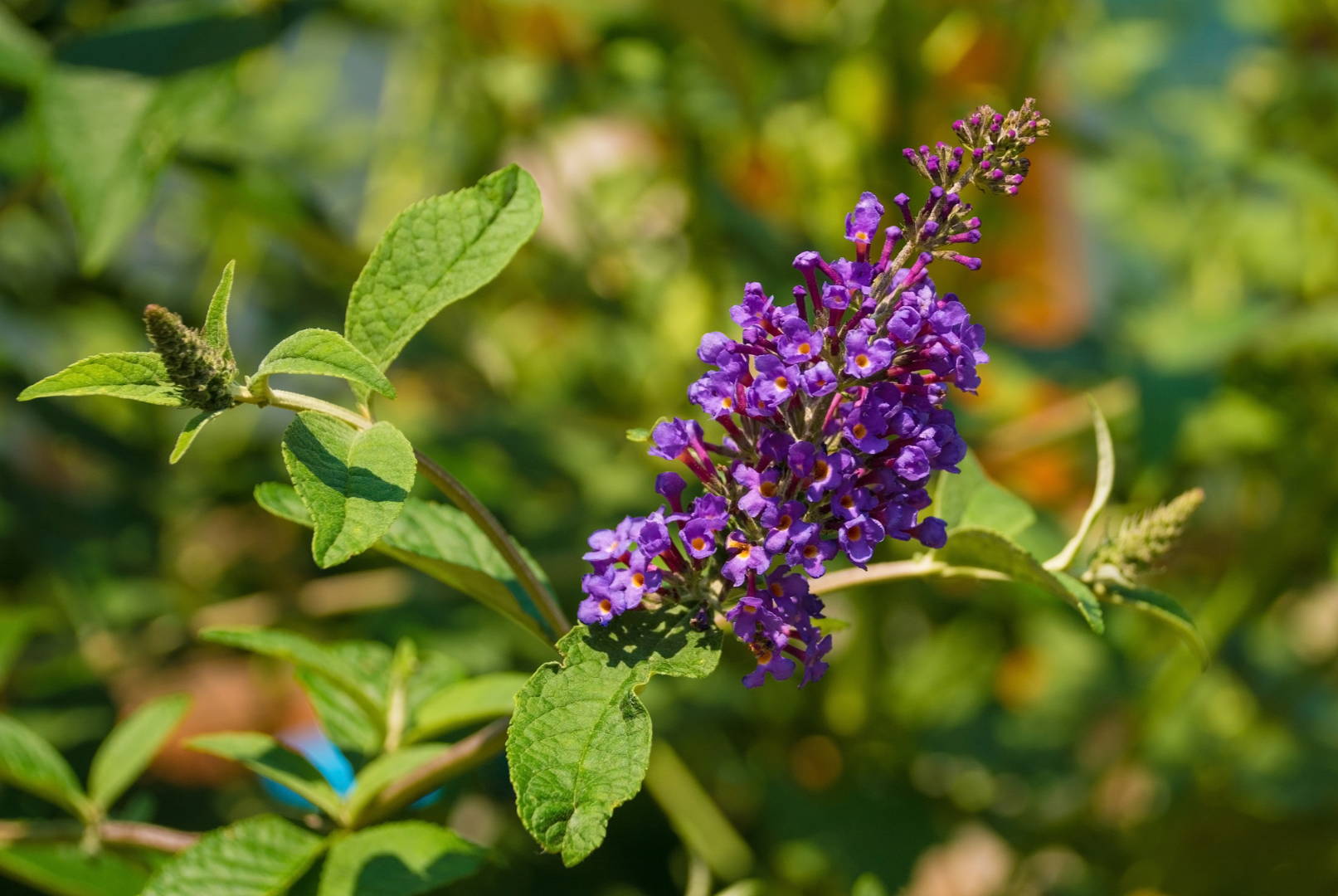 Imagine never feeling bedridden when you know you're about to have your period… because you'll feel more energized and free from the lower abdomen, lower back, and breast pain.
Imagine not having to yell at your partner if he did something of a mild inconvenience… because you have a better mood and less irritability, which will yield healthier relationships.
Imagine looking gorgeous when you look at yourself in the mirror… because your skin and hair are less oily, and you can shrug off breakouts during your period.
It's all now possible thanks to this remarkable discovery.
This Mediterranean herb helps to:
Supports your ideal body weight

Improve your mood

Boost energy levels

Reduce soreness in the breast

Maintains your skin and hair confidence

And minimize food cravings
This Prized Mediterranean Herb is Widely Known Throughout History.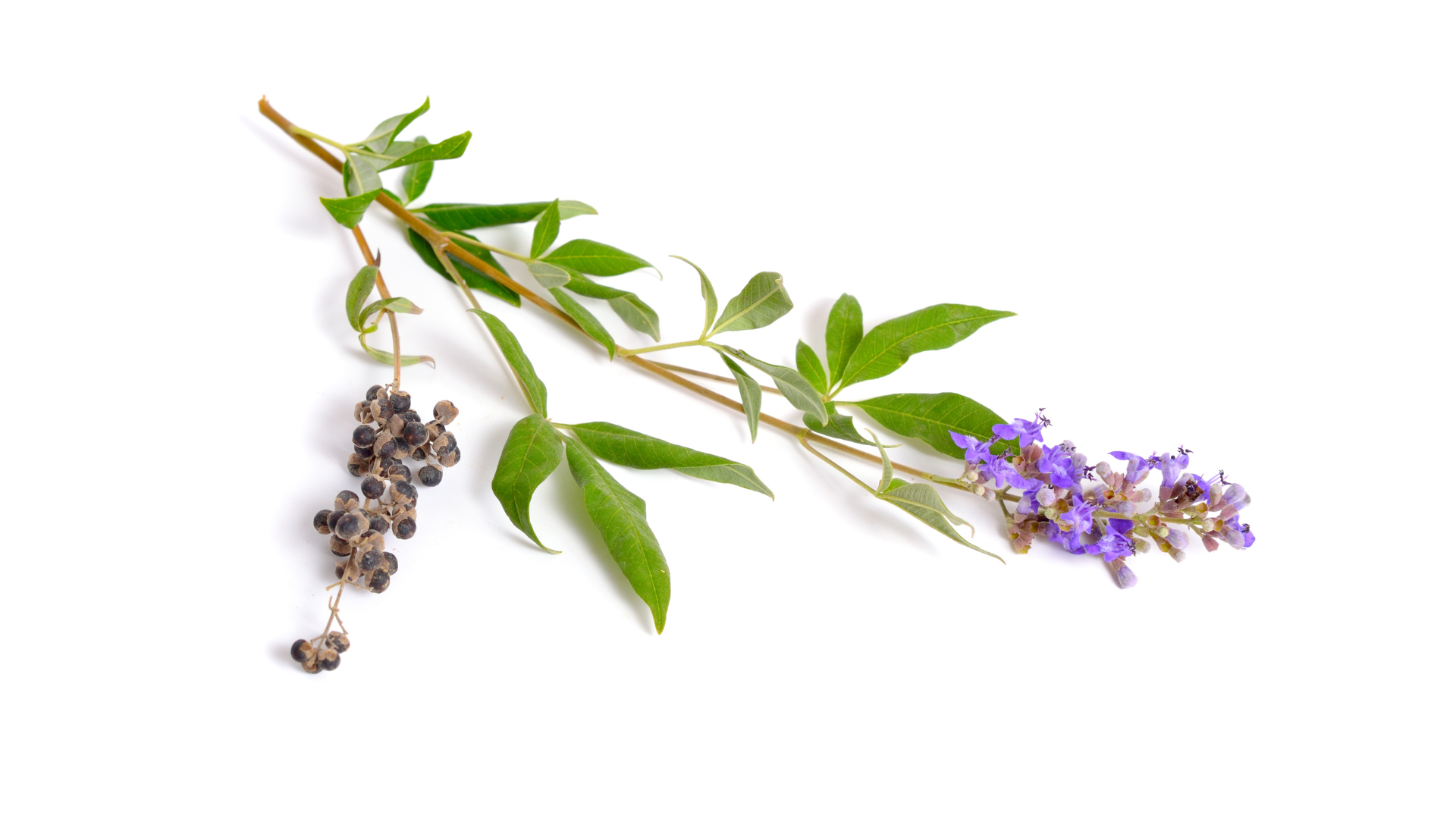 In Greek mythology, the tree is associated with Hera, the goddess of marriage, family, and the protector of women during childbirth.
It was also associated with Demeter, the goddess of harvest and agriculture.
Their trees were an integral part of the festival Thesmophoria to honor Demeter and her daughter Persephone. Women celebrated this festival to promote human and agricultural fertility.
What's even more interesting is that ancient people valued this herb for their medicinal properties.
Pliny the Elder, a Roman author, said that their seed is often to make a drink that could promote menstruation and milk production of new mothers.
He also noted that ancient people used this to treat bites of snakes and spiders.
Pedanius Dioscorides—a Greek physician, pharmacologist, and botanist—pointed out that this herb helps with inflammation, venomous bites and wounds, headaches, and menstrual difficulties.
He wrote these findings in his book, "De Materia Medica."
So, with the help of modern science and technology, doctors, scientists, and researchers uncover the healing benefits of this Mediterranean herb… especially for women.
It is called the Chasteberry! Also known as Vitex Agnus Castus.
In modern medicine, ancient people use this herb to help provide menstrual relief from PMS during the luteal phase of the menstrual cycle.
How Does Chasteberry Help with PMS?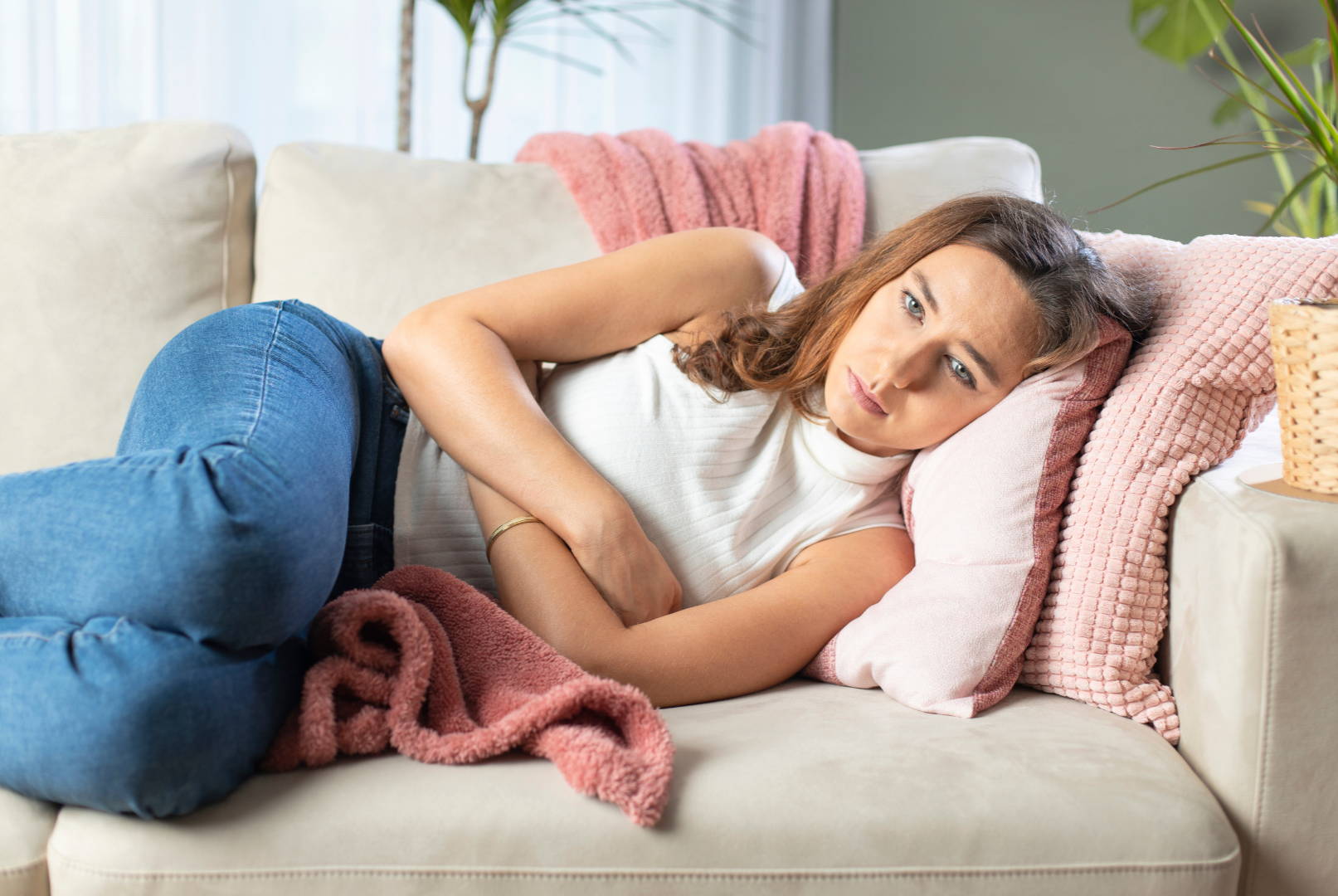 Due to the effectiveness of chaste berries in ancient times, researchers experimented with their efficacy.
A clinical study published in 2001 shows the effectiveness of chaste berries in providing PMS relief.
In this study, they evaluated 170 women with the following characteristics:
The average age is 36 years old.
The average cycle length is 28 days.
The average duration of menses is 2.5 days.
These women were divided into two groups. Researchers gave 86 women dried chaste berry extract tablets and gave the other 80 women a placebo.
They analyzed the primary efficacy of chaste berries in terms of providing relief on:
Irritability

Breast Tenderness

Bloating

Headaches

Mood Swings
Results show a more significant improvement in symptoms in the chaste berry group compared to a placebo.
How Does Chaste Berries Do This?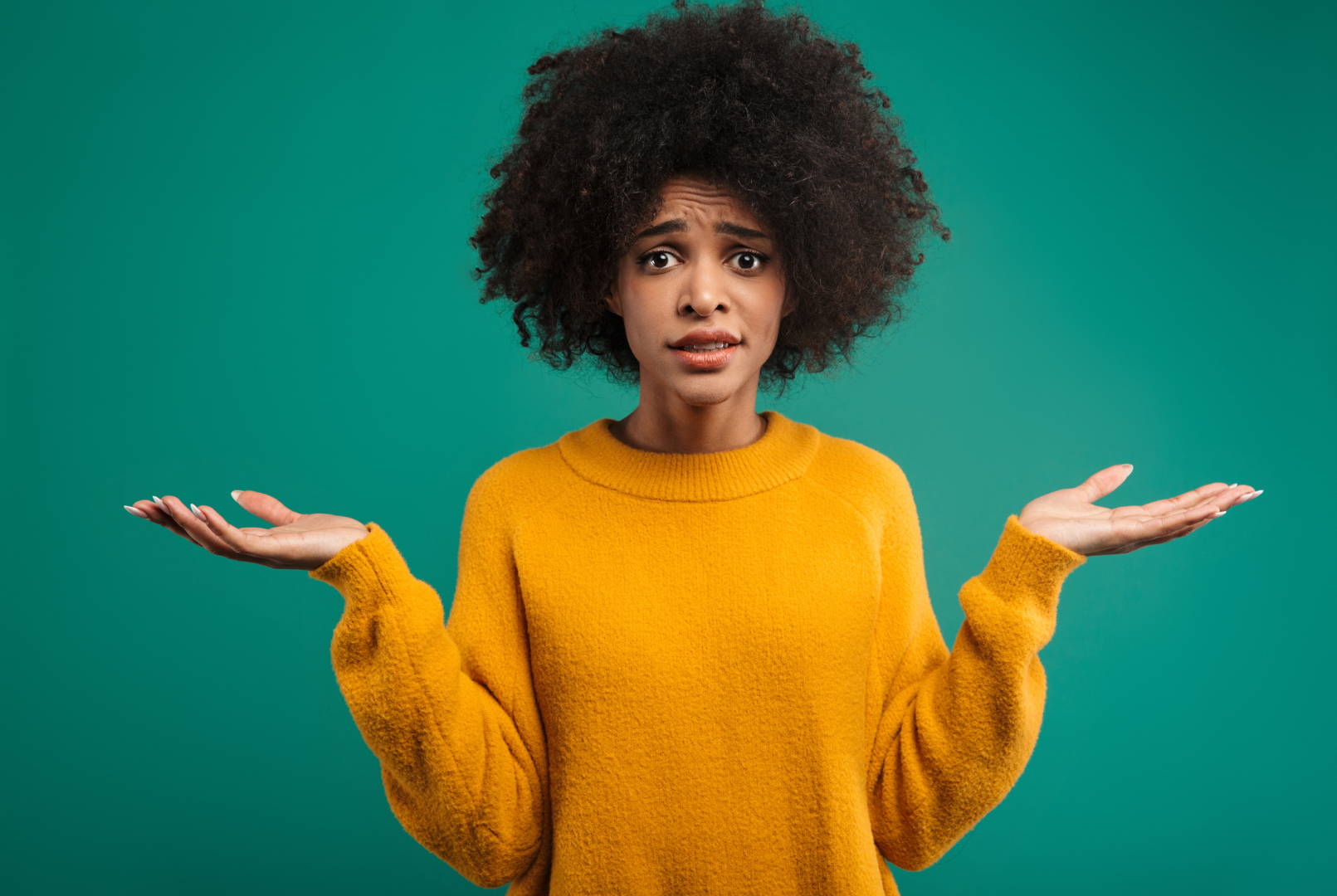 Chaste berry isolates contain essential oils, iridoid glycosides, and flavonoids. The flavonoids inside chaste berries affect our estrogen receptors, changing the prolactin secretion.
In case you don't know, prolactin is responsible for breast growth and milk production during pregnancy and after birth. Prolactin also helps regulate menstrual cycles.
Chaste berry regulates the essential hormones and prolactin levels responsible for ovulation and helps with menstrual regularity.
While pregnant women usually have high levels of prolactin, high prolactin levels can be harmful to non-pregnant women.
High prolactin levels can affect the normal production of estrogen and progesterone.
When that happens, it can elicit breast tenderness, change or stop ovulation, or even lead to irregular or missed periods.
Chaste berry does this by acting on the pituitary gland, which helps release hormones in the reproductive system.
Studies show that chaste berry inhibits the production of prolactin, improving PMS symptoms.
And, another thing about our menstrual cycles…
Our Estrogen and Progesterone Levels Tend to Fluctuate in Preparation for Ovulation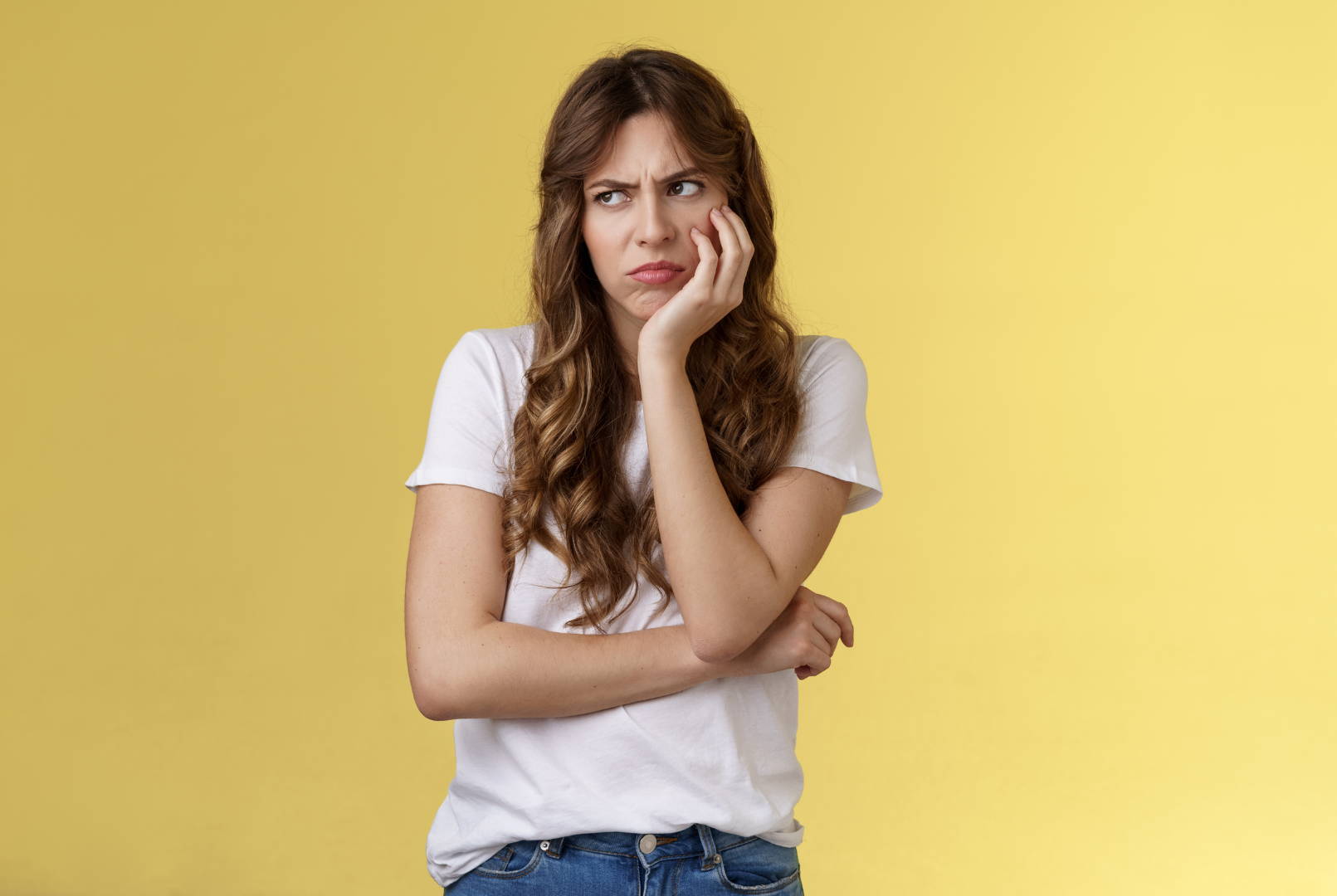 Normally in the first half of the luteal phase, our progesterone levels are high because it starts to prepare the uterine lining for the embryo's nourishment.
The estrogen levels are low, but it gradually increases. If pregnancy didn't occur, the uterine lining is shed and these hormone levels drop. This event happens in the second half of the luteal phase.
For most women, they would feel the effects of PMS, such as:
Bloating

Irritability

Exhaustion

Mood swings

Oily hair and skin

Breast Tenderness

Excess Food Cravings
While these are normal occurrences in women, it can be bothersome to many.
Chaste berry contains a variety of active compounds that creates a normalizing or balancing effect in these hormones, including the prolactin levels.
By balancing these hormone levels and suppressing excess prolactin levels can help you have a more tolerable menstrual cycle.
Now, chaste berries alone can help with dealing with PMS symptoms…
…they aren't the only herb that could provide menstrual relief.
That's why at Dotty, we partnered up with brilliant food scientists to formulate an enjoyable chocolate drink that could help provide menstrual relief using the health benefits of chaste berries…*
…plus these 5 other superfoods which function like chaste berries.
With this unique formulation, we were able to get results from women like these.
"I thought I'll never find a chocolate powder shake that not only helps with my period and bloating but can satisfy my chocolate cravings!" — Ashley H.
"As someone with severe PMS symptoms, especially mood swings, everyone can testify how much my overall mood has changed when I drink this." — Kim B.
"It is a chocolate cocoa powder. I've been looking for something to relieve me of my mood swings and anxiety for a while now and this is definitely it. Me and my sister love the flavor." — Lisa G.
Introducing Dotty's Chocolatey Bliss Shake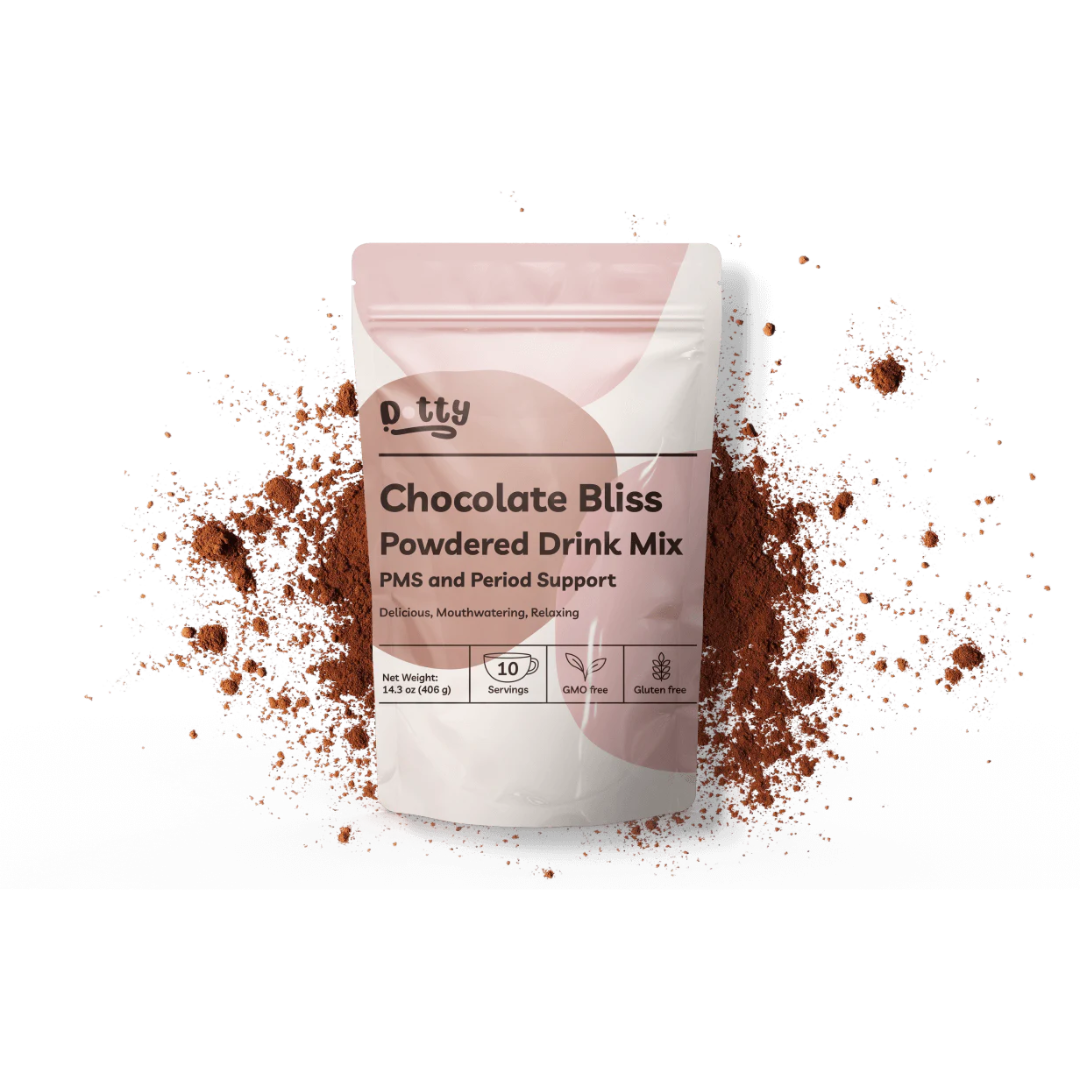 The Dotty Shake is a tasty chocolate drink that helps provide menstrual relief and alleviate the following:
Bloating
Cramps
Mood Swings
Tenderness

Hormonal Acne

Food Craving
The Dotty Shake does this by providing you with vital nutrients your body needs to combat and potentially reverse the effect of PMS.*
In addition to that, it helps rebalance your estrogen and progesterone levels during the luteal phase to control PMS symptoms and maintain your overall health.*
And you know what's even better?
You can indulge in your sweet cravings without guilt with the Dotty Shake! Thanks to its rich and creamy texture, menstrual relief has never been this delightful.
50% Less Sugar Than Regular Chocolate Drink

How Does The Dotty Shake Work?
The Dotty Shake gradually works as you continue drinking it. You only need to drink one serving per day once you experience PMS symptoms during the luteal phase.*
You should also drink the Dotty Shake if you are experiencing painful cramps during your menstrual phase.*
The Dotty Shake should help ease these symptoms over time as you continue drinking it.*
Once you start feeling relief, you can enjoy that time of the month just like your ordinary days.*
You can focus on your hobbies and passions without the nagging pains.*
You can hang out with your friends outdoors without interruptions.*
And you can chillax unapologetically on your couch while taking a sip of the Dotty Shake.*
My not so guilty pleasure
This cocoa powder is a lifesaver! I have been trying to find something that can satisfy my choco cravings during my PMS days without all the sugar associated with most choco drinks and I was amazed when I tried this! It not only tastes fantastic but it really helped with bloating and nausea. 🍫
This is the tastiest drink I have ever tried in my life. As someone with severe PMS symptoms, especially mood swings, everyone can testify how much my overall mood has changed when I drink this (especially my boyfriend lol).
I was really skeptical about trying the shake but it definitely made a believer out of me. First of all the shake was D.E.L.I.C.I.O.U.S even though as I checked it had Ginseng which is quite bitter. I highly recommend it!
A cup in hand on a cold night. ☕️
I have never come across a drink that was made specifically to address the symptoms I experience when I'm on my period. In the morning I mix this with almond milk and ice to start my day right, but my favorite is just to snuggle up with a blanket on my sofa with a James Patterson book and a hot cup of my Dotty Cocoa drink.
The makers of this chocolicious drink should be jailed for not having more flavors for us to try out!😠 Kidding aside it is fantastic what this brand has done for me in controlling all of the headaches from having lady bits!😝 Goes well with milk. Hoping you guys come up with a minty flavor.
So, What Are These Other 5 Superfoods Inside The Dotty Shake?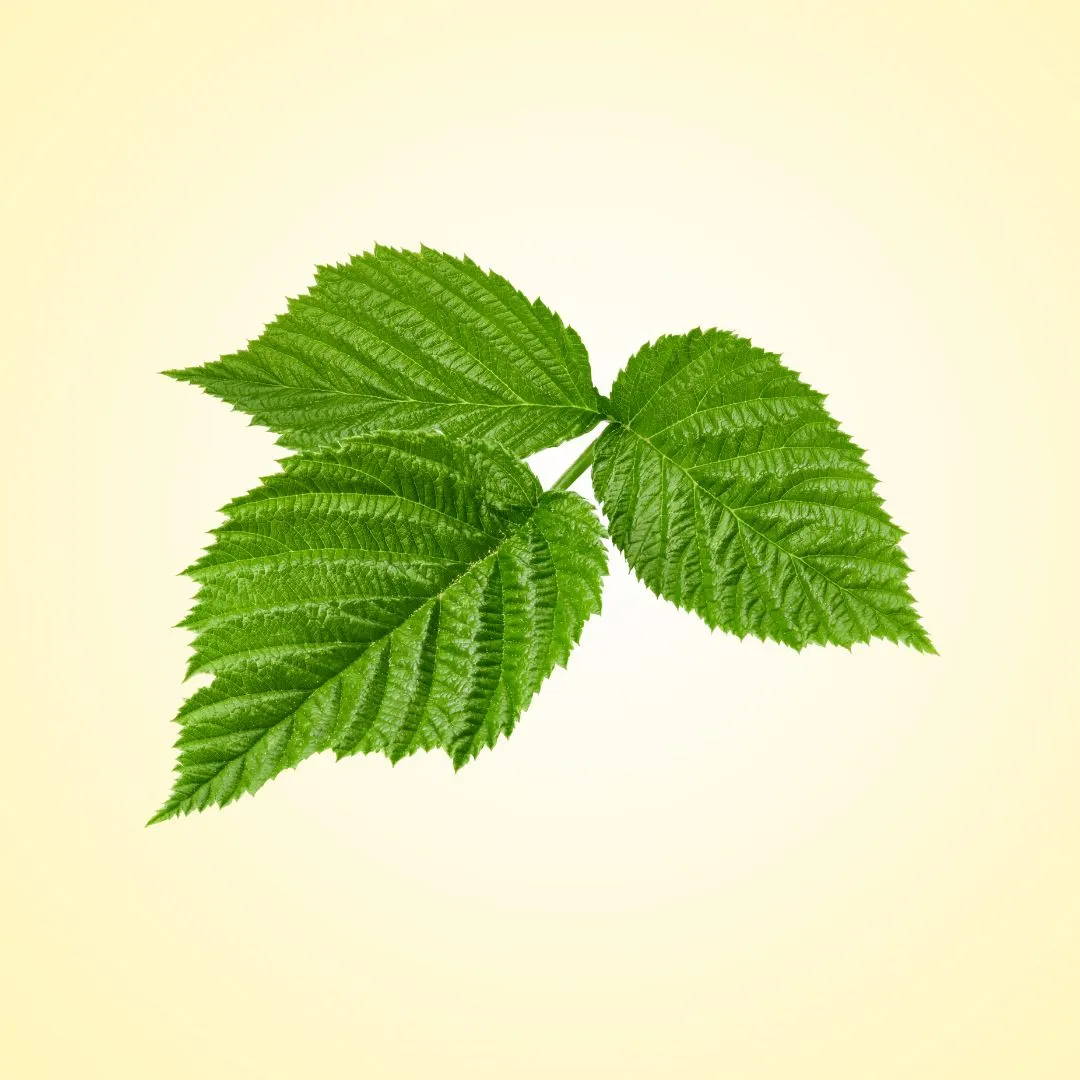 Known as the "woman's herb." Red raspberry leaves are widely used to induce labor during pregnancy, support a healthy lifestyle, and provide relief during the menstrual phase.
Red raspberry leaves can help:
Reduce muscle contractions in the uterus that cause painful cramps.

Increase iron levels that help produce more red blood cells to combat blood loss during menstruation.

Control free radicals, which promote healthy cells and may lower oxidative stress.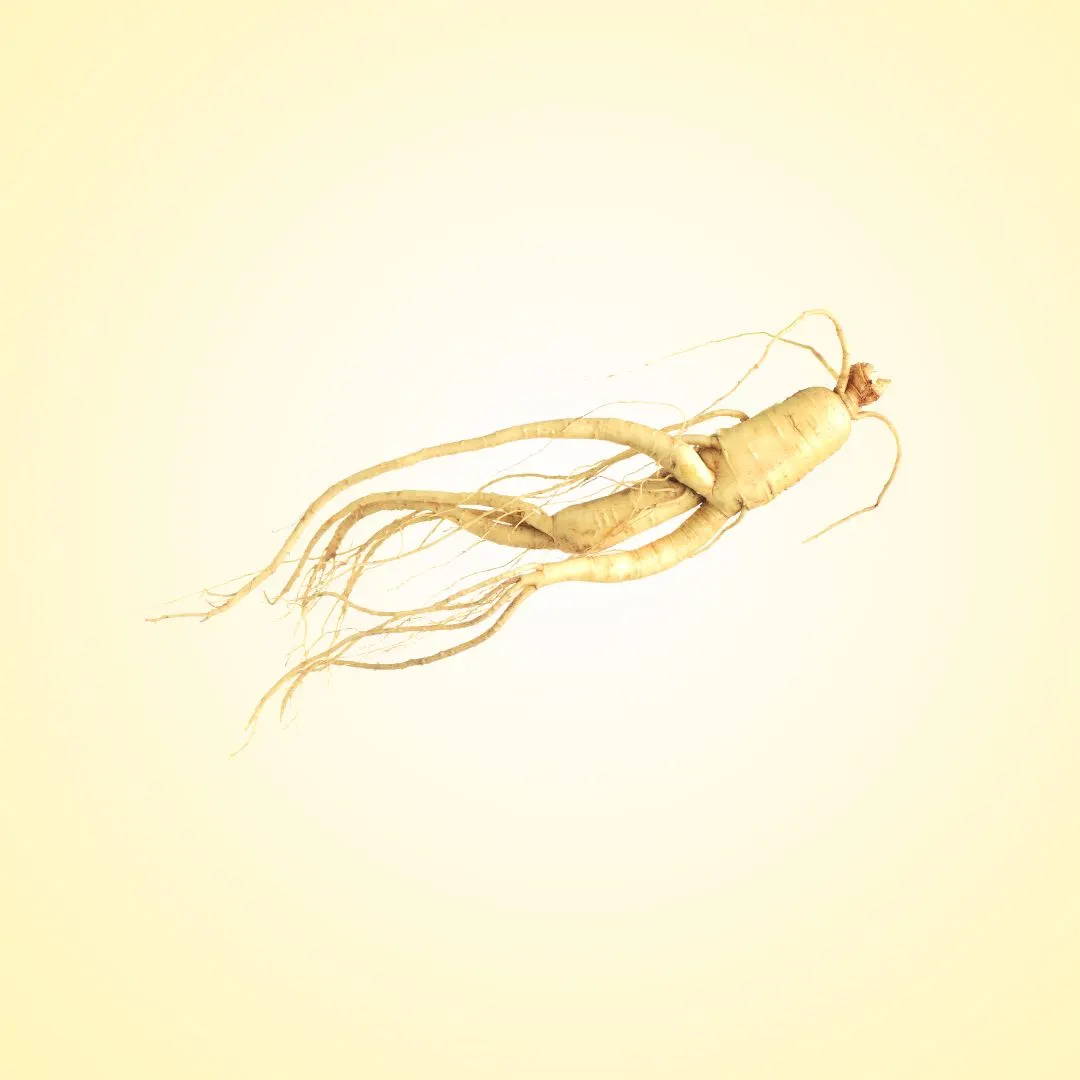 For thousands of years, Asian countries like China, Korea, and Japan have used ginseng in traditional cuisines and medicines. Ginseng has been a priced herb due to its numerous health benefits. Studies have shown that ginseng can help:
Reduce inflammation and cellular damage from free radicals.

Boost energy levels and support better physical performance.

Maintains a proper brain cognitive function, like better mood, and may improve memory.

Supports a healthy immune system.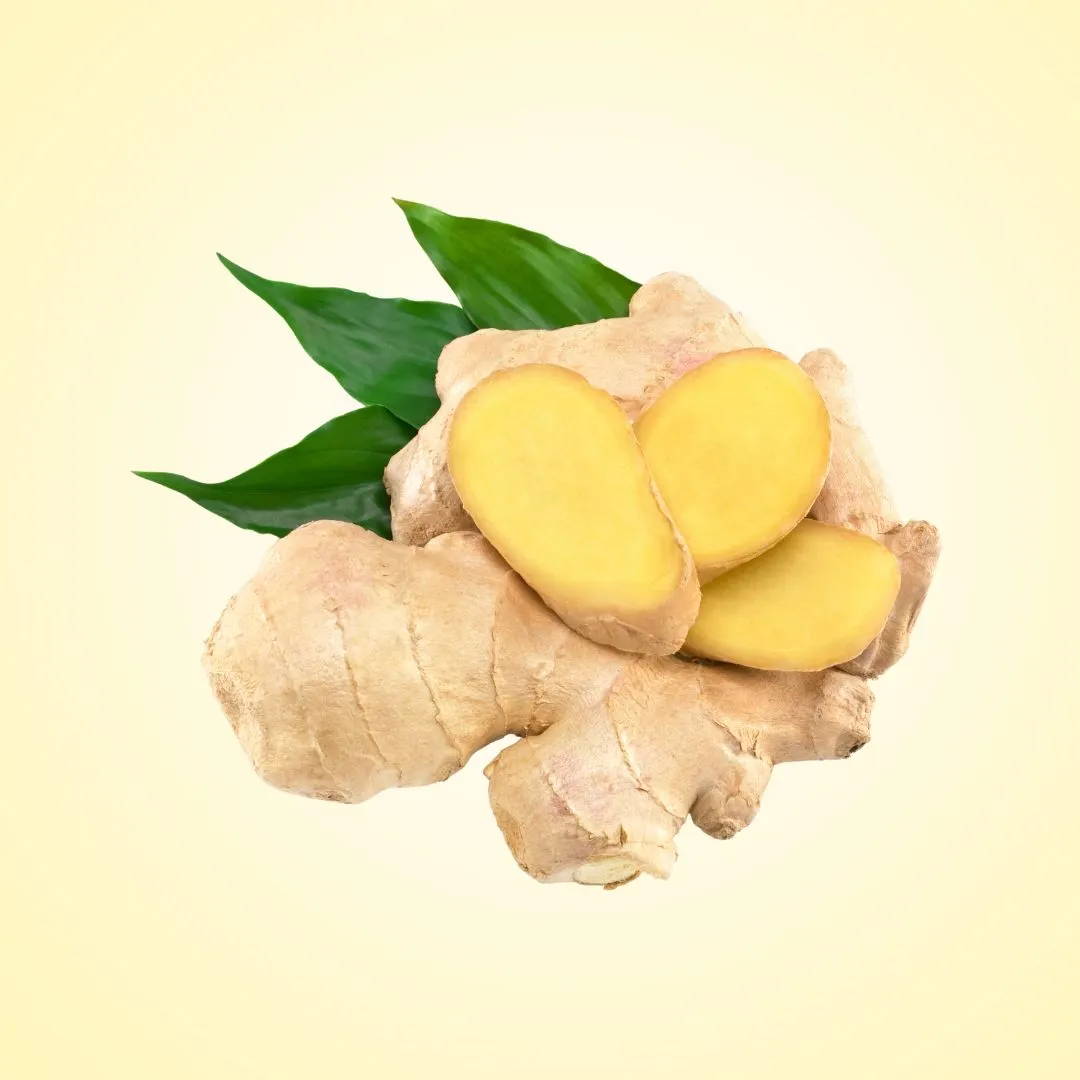 Despite being a common household spice in Southeast Asia, gingers have multiple health benefits. It was so popular that it was known throughout the Roman Empire and became a priced commodity in Europe. Studies show that ginger can help:
Reduce inflammation and cellular damage from free radicals.

Alleviate menstrual cramps.

Lessen bloatedness.

Provide relief from nausea.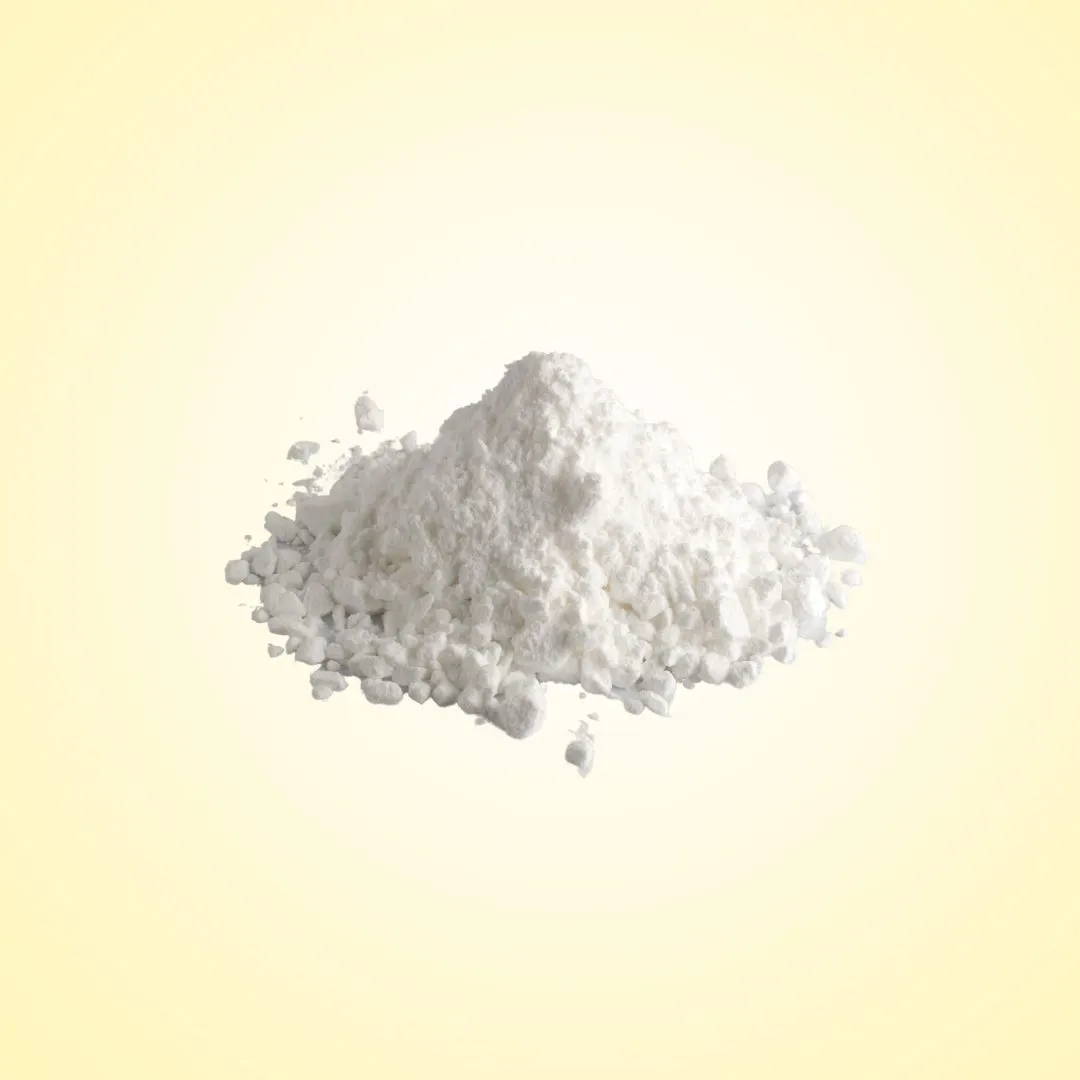 This nutrient duo is known for supporting healthy bones and muscles. But little did we know that there's more to it than helping support our bones and muscles. Calcium and Vitamin D3 can also help:
Reduce PMS effects during the luteal phase, like water retention, food cravings, and cramps.

Promote better overall health.

Regulate mood.

Support the immune system.
How This Unique Blend Turned Into The Dotty Shake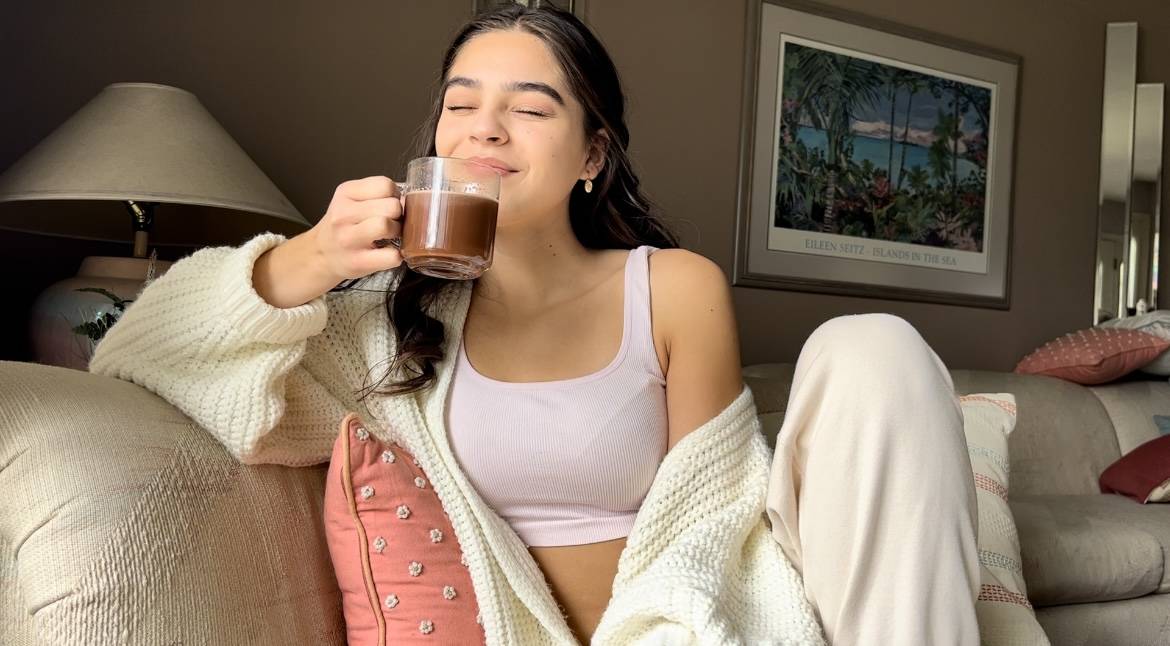 We use a multiple-step extraction process to bring out all of the health benefits of these superfoods without leaving a single nutrient behind.
We source each superfood from sustainable sources where no harmful chemicals are used to grow them, so you'll get the best quality of these superfoods.
Now, if adding spicy ginger and bitter ginseng to your chocolate drink throws you off, don't worry. We ensure that The Dotty Shake is as enjoyable as your $5 frappuccino.*
We added natural sweeteners like sugar cane, stevia, and vanilla to mask these flavors, which are healthier alternatives to refined sugar.

That said, if you order your Dotty Shake today, you'll also get…
Bonus Ebook: 27+ Easy Tricks— The Ultimate Guide for a Low Maintenance Period That Will Get You Up and Dancing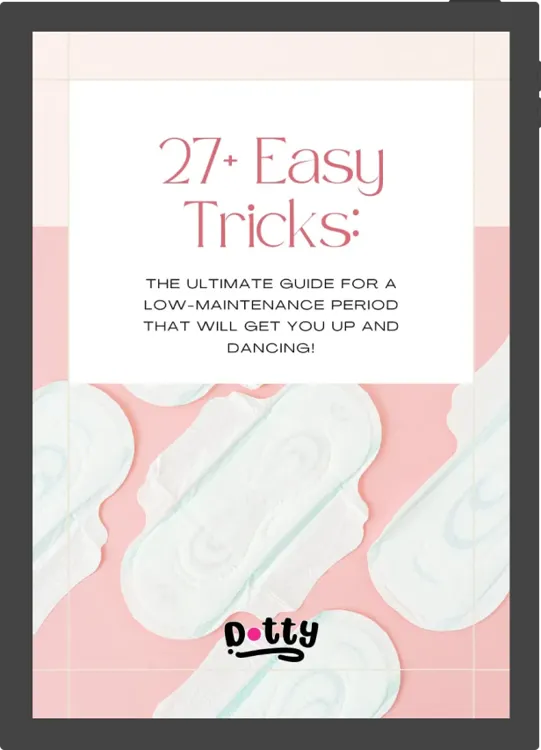 And if The Dotty Shake isn't enough, you'll also get this period guide when you purchase the Dotty Shake.
This guide will show you how to experience a more tolerable menstrual cycle so that you can start relaxing during those times.*

Following this guide will give you peace of mind, knowing what to do at this time of the month.*
In this guide, you'll learn the following:
5 Things You Should Never Do On Your Period That You May Be Doing Right Now.

The Truth About Painkillers And Why You Should Think Twice Before Putting Them In Your Mouth.

22 Dead-Easy Ways to Maintain a Better Menstrual Cycle.

Severe Pains During Your Period? Here's What You Should Do Next.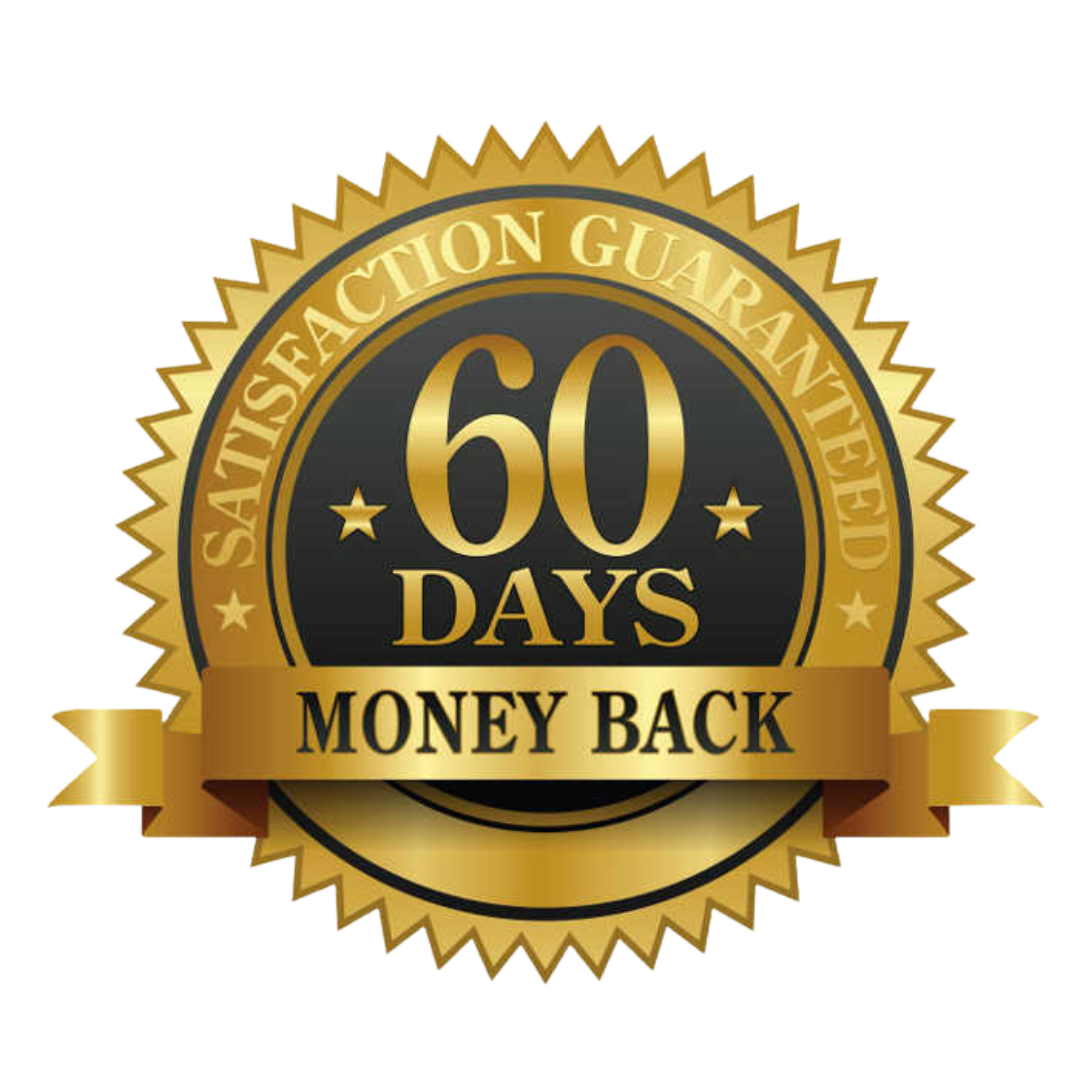 Our 60-Day Unconditional Guarantee
Comforted guaranteed, without the stress and the mess if it's not working by your first cycle, then you're not paying. We'll refund you, no questions asked!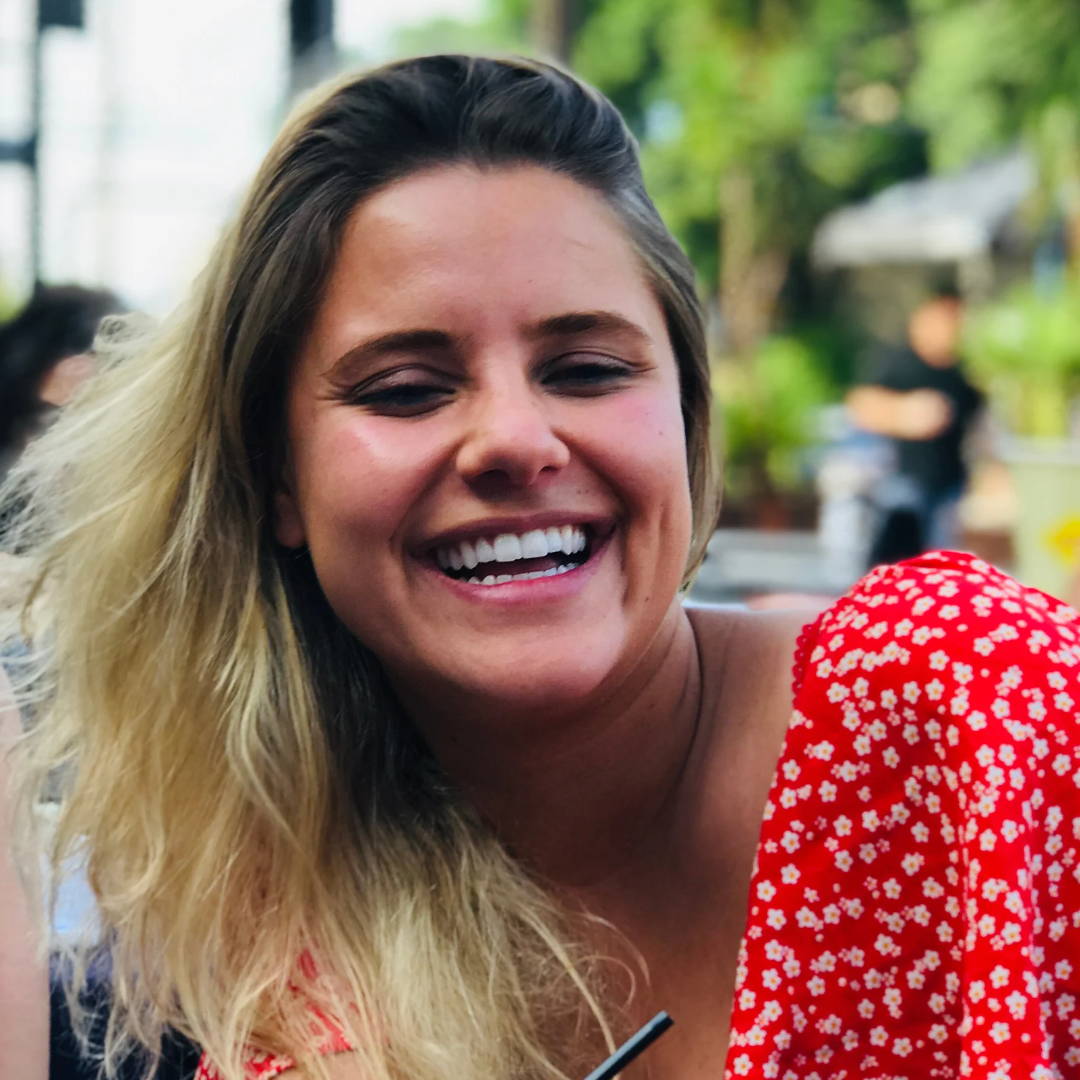 She came across Dotty Shake in search of some remedies for the discomforts of her monthly cycle. Skeptical at first, Allie decided to give it a try.
Much to her surprise, the Dotty Shake truly did help alleviate her pain! Not only did it take the pain away, but it also made her feel more energetic and cheerful during her period.
Allie was elated and grateful for this discovery. Now, she looked forward to enjoying her delicious chocolate drink and relishing in its pain-relieving properties.
Frequently Asked Questions
How many servings are included?
Each bag contains 10 servings, which is good for 2 months!
Do I have to drink this every day?
You only need to drink one serving daily once you are experiencing period symptoms. Once period symptoms stop, you can stop taking it (although it may be too delicious not too)!
It tastes like a warm chocolate drink with hints of vanilla! The ginger or other ingredients are not noticeable.
What are the ingredients?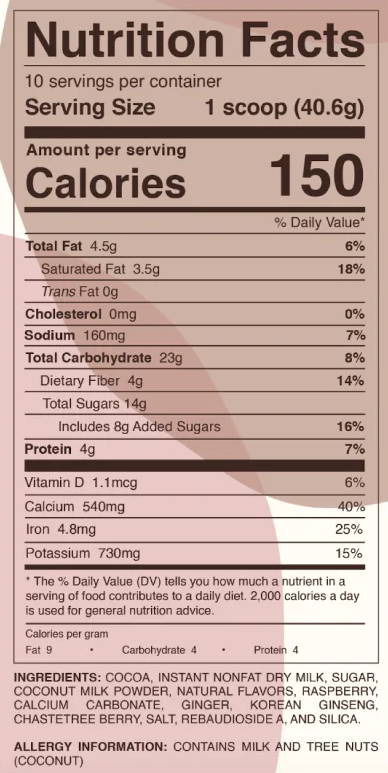 The site may contain testimonials by users of our products. These testimonials reflect the real-life experiences and opinions of such users. However, the experiences are personal to those users, and these experiences may not reflect an average person's experience.
We don't claim or guarantee that all users will have the same results on our products. Individual results may vary.
*These statements have not been evaluated by the Food and Drug Administration. These products are not intended to treat, diagnose, prevent, or cure any disease.